HEOP Programs, Cohorts, and Counseling Support MMC Students Through Virtual Learning
January 13, 2021
Programming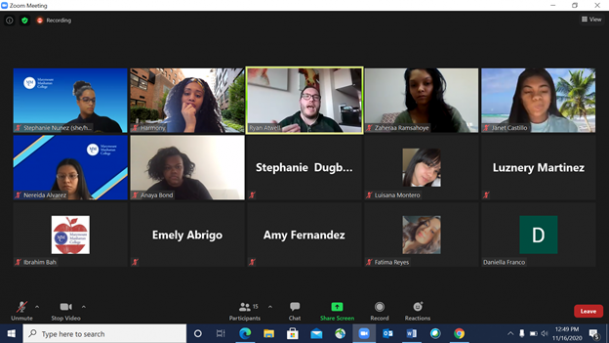 HEOP collaboration with Career Services held on November 16, 2020.HEOP offers four programs and events per month—two of which are delivered via live Zoom sessions and two "passive programs" transmitted as videos and articles sent via email to the HEOP community. All programs are planned by HEOP Leadership Council members with the guidance of the HEOP Director Harmony Cross and often include an internal or external speaker.
Throughout the Fall 2020 semester, HEOP also collaborated with Career Services to offer a professional development series to discuss topics such as: professional branding, resume/cover letters, and internships. The most recent collaboration with Career Services was held on November 16 in a virtual Zoom session facilitated by HEOP student/intern, Janet Castillo, and MMC's Assistant Director of Career Services and Internship Programs, Ryan Atwell.
"HEOP workshops help students like myself by providing useful information on topics we think we should know," says Castillo, a first-year Speech-Language Pathology and Audiology major. "Being remote makes it hard to interact with one another, but continuing these workshops virtually gives us first-year a chance to get to see other faces and learn about the resources at MMC."
Cohorts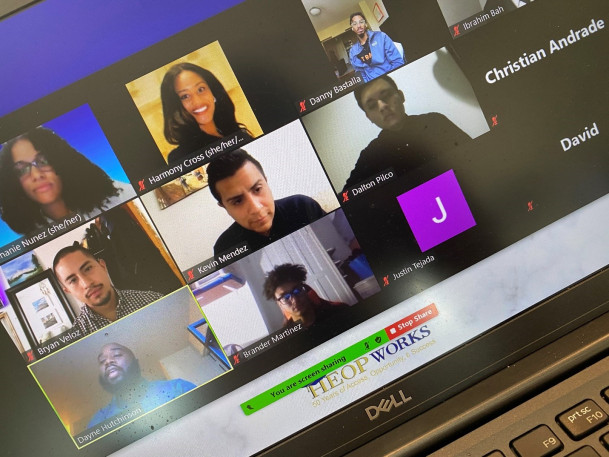 HEOP Young Men's Initiative (YMI)HEOP has launched the No Peer Left Behind Mentoring Program (NPLB), which allows first-year students the opportunity to be mentored by an upper-class student. Mentor and mentees are expected to meet virtually a minimum of twice a month. The NPLB Mentoring Program also provides professional development for the mentors as they learn to counsel from a peer perspective—a transferable skill that will prove applicable in progressing future careers.
The Young Men's Initiative (YMI) continues to meet twice a month with HEOP Counselor/Coordinator Stephanie Nunez to discuss various topics. Assistant Vice President/Dean of Academic Excellence and Senior Advisor to the President Michael Salmon remains highly involved with YMI as well.
On November 18, 2020, Nunez and YMI student intern Ibrahim Bah hosted the 2nd Annual YMI High School to College Summit, which featured several partners including: YMI founder/former HEOP Counselor Keith Windor, Dean of Admission Christian Andrade, Assistant Dean/Director of Student Development and Activities Dayne Hutchinson, two HEOP alumni, and several guidance counselors and students from across the NYC area.


Counseling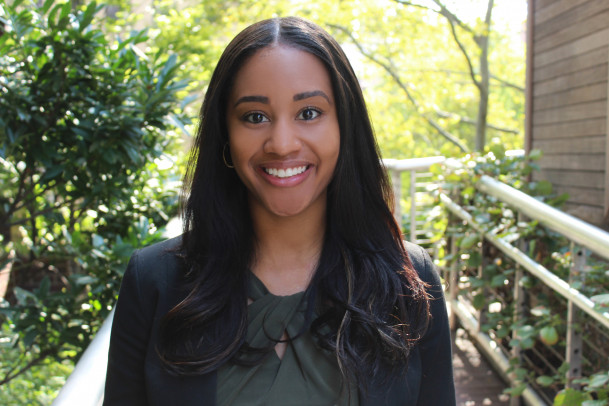 HEOP Director Harmony CrossBoth HEOP Director Harmony Cross and HEOP Counselor/Coordinator Stephanie Nunez meet with each student on a regular basis to provide holistic counseling to address the various needs of our students. Cross also meets with each class for a monthly check-in meeting to encourage community fellowship and an opportunity for students to voice their accomplishments, concerns, and overall being.
Looking ahead to the Spring 2021 semester, Cross and Nunez are in the process of planning several programs and events including monthly programs, guest speakers, recruitment events, and an end of the year HEOP Leadership Celebration for the HEOP Deans List, HEOP Leadership Council, and members from HEOP's cohorts. Whether this celebration will be held in-person or virtually has yet to be determined.
Please be on the lookout for the HEOP Works Vol. 4 Newsletter at the end of the Spring 2021 semester!
---
This story is part of a larger series, MMC Together, published by Marymount Manhattan College's Communications team. Have questions or a story lead? Email Communications@mmm.edu.