Marymount Manhattan College is an independent, private, dynamic liberal arts college on the Upper East Side of Manhattan.
1936
Established as a city campus of Marymount College, Tarrytown
1961
Independently chartered and renamed Marymount Manhattan College
2016
Celebrating 80 Years
MMC consists of five buildings: three academic buildings on East 71st and 72nd Streets between Second and Third Avenue on Manhattan's Upper East Side, and two residence halls.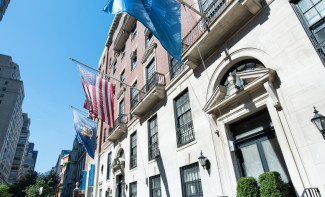 Minors and Pre-Professional Programs
Student clubs and organizations, with opportunities for performing, volunteering, career development, and anything else you can dream up!
2019–20 Tuition for a full-time student
Percentage of first-year students who receive some sort of financial aid