Five boroughs. Infinite possibilities. 
From our home base on the Upper East Side, we intern in Brooklyn and Midtown, meet up in Central Park, and spend our free time strolling around the Village and the Lower East Side (LES).  When our parents come to visit, we teach them how to get around by subway and convince them to try their first street falafel on the way to an art show on campus.
A weekend jaunt to Far Rockaway is as easy as getting on the Long Island Railroad. But, truthfully, you don't need to go far for adventure. This is New York City.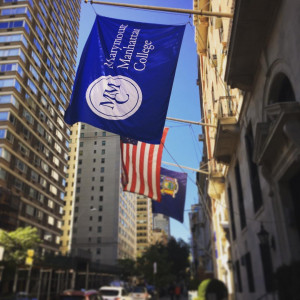 We have everything, and we get to experience it all the time: class trips, dinner with friends, study groups in the park, celebrity sightings, the history, the energy, and the sense that the whole world is right here at our fingertips. We can make it here. We can make it anywhere.
Learn more about how you'll integrate NYC with our college-to-career program, CityEdge, and also check out our two awesome Midtown and East Village residence halls. Or come see it for yourself.